The Lumineers & Nathaniel Rateliff
Saturday, October 5, 2013 at 6:30 PM

The Lumineers and Nathaniel Rateliff perform live at the beautiful Lawn At White River this autumn.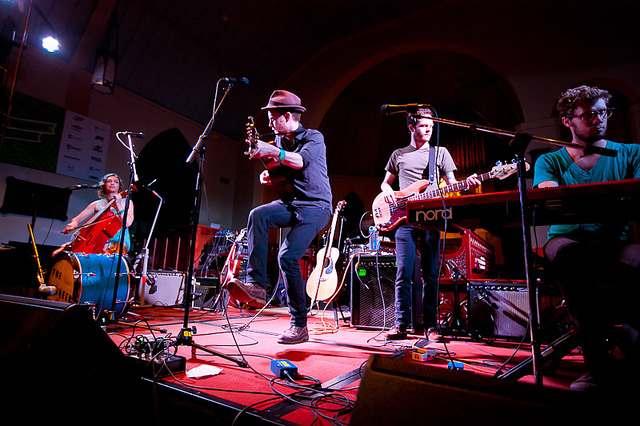 The marvelous folk band The Lumineers formed in 2005 as Wesley Schultz and Jeremiah Fraites began to write and perform together, joined later by the other band members; Neyla Pekarek (2010), Stelth Ulvang and Ben Wahamaki (both 2012).
Nominated twice for both the Billboard Music Awards and Grammy Awards, The Lumineers self titled debut album was released in 2012.
Five-piece folk rock band Nathaniel Rateliff complete the evening at The Lawn this coming October, and to make sure you don't miss out on this night of folk rock make sure to book your tickets early!
Photo: The Lumineers