Sound Tribe Sector 9 & Umphrey's McGee
Friday, August 16, 2013 at 7:00 PM

Sound Tribe Sector 9 & Umphrey's McGee perform live at The Lawn At White River this August.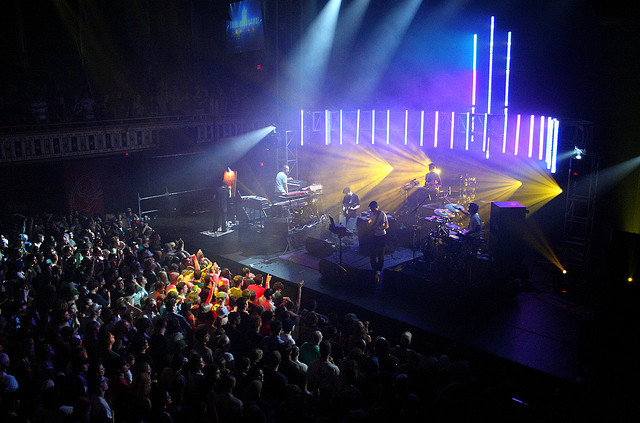 The awesome instrumental band Sound Tribe Sector 9 formed back in 1998 and have taking audiences on dance rock hybrid musical journeys for 15 years. Melding many different genres, from electronic music such as drum n' bass to instrumental rock and hip hop the STS9 are one of the highest grossing touring bands in the world and particularly popular on the festival circuit.
Umphrey's McGee are a progressive rock band well known for their amazing improvisation and range of experimentation within many genres including jazz, funk, blues, electronic and others.
Make sure to book tickets as early as possible so as to avoid disappointment as The Lawn is a wonderful outdoor venue and the summer shows are very popular.
Photo: Sound Tribe Sector 9