Peter Frampton's Guitar Circus: Peter Frampton & Robert Cray
Wednesday, June 19, 2013 at 7:30 PM

Peter Frampton and Robert Cray perform live at The Lawn At White River this June, in Indianapolis, Indiana, in the show Peter Frampton's Guitar Circus.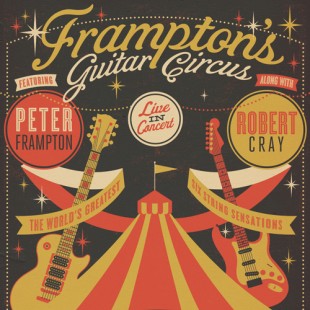 Peter Frampton is a famous English musician, singer-songwriter and multi-instrumentalist who rose to fame in the 1970's and became a rock icon. He has had a number hits over the years and is also well known for his use of the talkbox.
He featured in an episode of The Simpsons in 1996 in "Homerpalooza" as well as Family Guy.
Frampton is an icon in the classic rock world and his live performances over the decades have electrified audiences from different generations, all of whom have a love from brilliant and innovative guitar music.