Thursday, May 30, 2013 time: TBA

Icelandic indie band Of Monsters and Men perform live at The Lawn At White River this May to kick start the summer.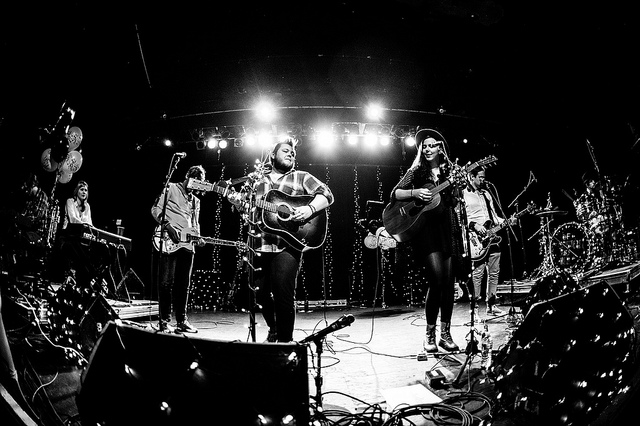 Of Monsters and Men have risen to meteoric international popularity in just two years, with their hit single "Little Talks" reaching the top 20 in over five countries and closing in on 50 million views on youtube. Quite an achievement for a band that only formed in 2010 and has released only one album (and one EP) in that time.
A five piece band, they have been been compared to other bands such as Arcade Fire and Mumford & Sons. Celebrate the start of the summer at The Lawn At White River with Of Monsters and Men.