Monday, September 16, 2013 at 7:00 PM

American rock band Imagine Dragons perform live at the beautiful Lawn At White River amphitheatre this September.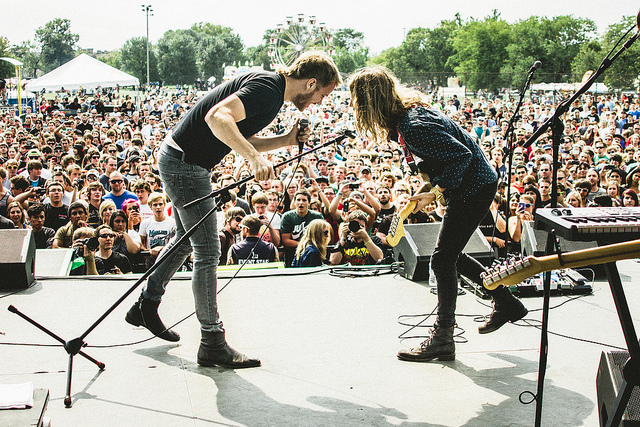 Imagine Dragons formed back in 2007 and since their debut album entitled "Night Visions" in 2012 have gained massive popularity. As of writing, their single "It's Time" has been viewed over 35 million times on YouTube and they have toured worldwide as well as performed on late night shows such as Jay Leno and Jimmy Kimmel.
The band consists of Dan Reynolds, Ben McKee, Wayne "Wing" Sermon and Daniel Platzman and are a very popular live act. Please make sure to book your tickets early to avoid missing out on seeing this fantastic rock band live at The Lawn this autumn.
Photo: Imagine Dragons